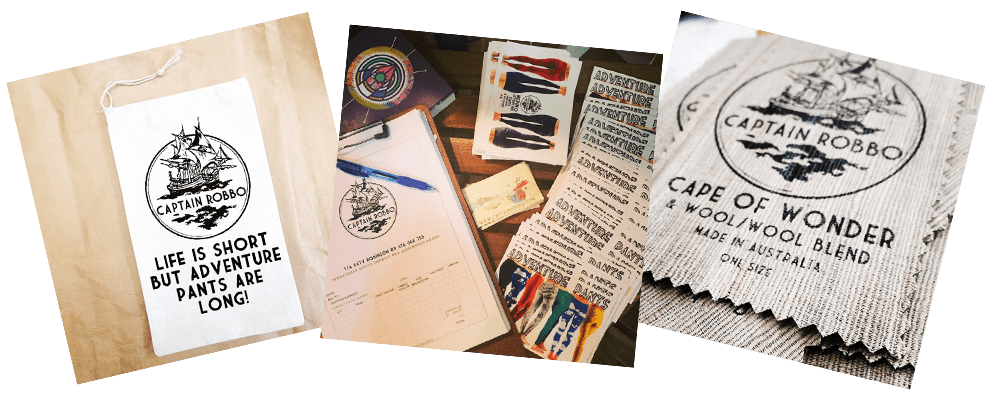 ---
Since 2010 Adventure Pants have been known for their comfort, durability and original style. They are best worn with a pinch of irreverence to fashion 'rules', and a splash of self-empowerment… even if it is just in knowing that you are underneath it all facing the day with your adventure pants on!
Women of many generations and the occasional adventurous man all enjoy a good time in these comfortable fancy pants AKA leggings.
---
We have a strong focus on natural fibers, the spandex is required for every pair so that they stretch and continue to do so. We use 10%/90% mix to cotton or merino for all leggings.
Adventure Pants and any other products on this website are all hand printed by the Captain and her associates at 93 Johnston St, Collingwood, Victoria, Australia. All products from start to finish are made locally in Melbourne.  
Welcome to our virtual store! By purchasing

Captain

Robbo

you are supporting independent design and Australian Made products.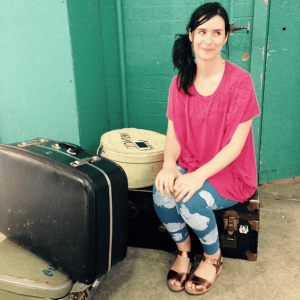 "Captain Robbo" was born after years of working in the textile screen-printing industry, working with Melbourne designers, artists and a solid few years of studying printmaking at RMIT and SCU.  I started making Adventure Pants after I experimented with a few pairs for myself and became obsessed with different ideas and options.  Somewhere in that moment of exploration adventure pants were born!
Many have asked of the origins of the name.......
Way back when I was studying printmaking in the early 2000s I earned the nicknamed Robbo from my last name, Robinson.  Captain came in with the desire to be self-directed (with an excellent crew) and also a love for all things related to sailing.  Captain of my own ship, taking adventure pants all over the seas.
Captain Robbo